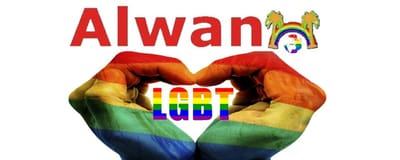 Creation
A human rights organization, currently based in Hamburg / Germany, founded in November 2014 , an independent, neutral, non-profit organization that for the protection and defense of the rights of refugees and immigrants from the LGBTIQ segment in Germany , And to issue reports, studies and research on them systematically and objectively, with the aim of guaranteeing the rights of victims, documenting history so as not to falsify, and pressure to stop violations and abuses against homosexuals .
The reports of the organization have become recognized references by many international and local human rights organizations, governmental and non-governmental, as well as a wide range of international, local and Arab news agencies.
As an independent and organized humanitarian organization of civil society organizations, the Colloquium for Gay Rights was created to express all the pains and concerns of LGBT (gay ,Lesbian ,bisexual, transgender and Queer) homosexuals .


Vision:
A world devoid of violations of human rights in which everyone has the inherent right to liberty, justice and human dignity
Regardless of his or her sexual orientation, color, political method, thought or social status.


the message:
To support all the oppressed, especially the homosexuals, and defend them against the violations they are subjected to.


Objectives:
Cooperate with all organizations, institutions and activists in monitoring and documenting violations of human rights.
To spread the culture of civil work among young people and their voluntary community cadres in monitoring and documenting violations of human rights and defending the Lgbt.
To support and protect the most vulnerable sectors of society by asserting their rights and equality with others in society, especially (gay ,Lesbian ,bisexual, transgender and Queer) .