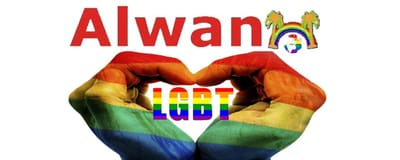 Creation
A human rights organization, currently based in Hamburg / Germany, founded in November 2014 , an independent, neutral, non-profit organization that for the protection and defense of the rights of refugees and immigrants from the LGBTIQ segment in , And to issue reports, studies and research on them systematically and objectively, with the aim of guaranteeing the rights of victims, documenting history so as not to falsify, and pressure to stop violations and abuses against homosexuals .

منظمة لحقوق الإنسان ، مقرها حاليًا في هامبورغ / ألمانيا ، تأسست في نوفمبر 2014 ، وهي منظمة مستقلة ومحايدة غير ربحية لحماية حقوق مجتمع الميم ، وإصدار تقارير والدراسات والبحوث بشأنها بشكل منهجي وموضوعي ، بهدف ضمان حقوق الضحايا ، وتوثيق التاريخ حتى لا يتم تزويره ، والضغط من أجل وقف الانتهاكات والتجاوزات ضد المثليين.


Vision:
A world devoid of violations of human rights in which everyone has the inherent right to liberty, justice and human dignity Regardless of his or her sexual orientation, color, political method, thought or social status.
رؤية:
عالم خالٍ من انتهاكات حقوق الإنسان يتمتع فيها كل فرد بالحق الأصيل في الحرية والعدالة والكرامة الإنسانية بغض النظر عن توجهه الجنسي أو لونه أو جنسة او ميولة الجنسية .



Objectives:
Cooperate with all organizations, institutions and activists in monitoring and documenting violations of human rights. To spread the culture of civil work among young people and their voluntary community cadres in monitoring and documenting violations of human rights and defending the LGBTIQ . To support and protect the most vulnerable sectors of society by asserting their rights and equality with others in society, especially (gay Lesbian ,bisexual, transgender and Queer) .
الأهداف:
التعاون مع جميع المنظمات والمؤسسات والناشطين في رصد وتوثيق انتهاكات حقوق الإنسان. نشر ثقافة العمل المدني بين الشباب وكوادر المجتمع التطوعية في رصد وتوثيق انتهاكات حقوق الإنسان والدفاع عن المثليين. دعم وحماية أضعف قطاعات المجتمع من خلال التأكيد على حقوقهم ومساواتهم مع الآخرين في المجتمع ، وخاصة (المثليين والمثليات ومزدوجي الميل الجنسي ومغايري الهوية الجنسانية واحرار الجنس).